Glenwood Hot Springs Resort Bike Share
Glenwood Hot Springs Resort Bike Share
Also, as a guest of the Glenwood Hot Springs Resort, Blue Sky Adventures/Canyon Bikes is happy to offer you a 10% SAVINGS on all our RAFTING & BIKING adventures.
ENTER PROMO CODE SWIM10 TO SAVE AND EXPLORE!!!
Activity Description: With everything Glenwood Springs has to offer, it's helpful to have an easy way to get around town and explore every hot spring, shop, restaurant and activity.  This is why Glenwood Hot Springs Resort and Blue Sky Adventures/Canyon Bikes (Glenwood Springs' premier adventure company offering rafting, biking and packaged activities) have teamed up to offer you the perfect way to explore our wonderful town.
Complete waiver & access Bike Lock Combo – 6571- 
Wear a bike helmet & explore Glenwood Springs safely and enjoyably
Return bike to Glenwood Hot Springs Resort & securely lock bike for the next user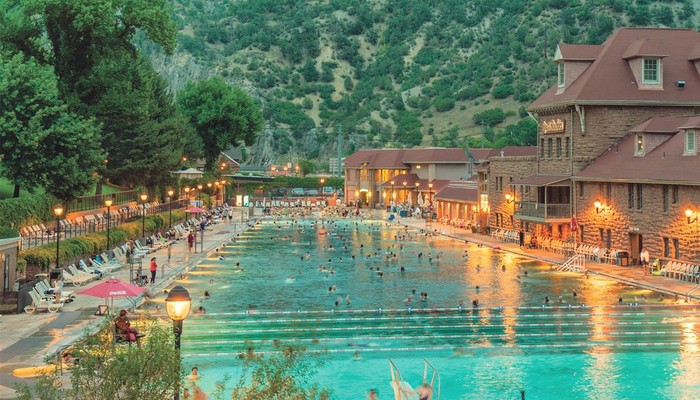 Glenwood Hot Springs Pool
These adventures can be booked online by clicking the BOOK ONLINE NOW button.
A helpful HLA Co-op guide is ready to help assist with a reservation by calling 970-945-6605
Visit the HLA Co-Op Basecamp at:
 152 W. 6th STREET, GLENWOOD SPRINGS, CO 81601
EXPLORE THESE POPULAR ADVENTURES